Services
With your time at a premium, Livermore Livery stable offers a variety of services to help meet your needs.
Boarding
Main Barn
Hill Barn

Paddocks
Pasture

$340.00/month, shavings included
$240.00/month without shavings
$300.00/month, shavings included
$240.00/month
$190.00/month
Standard Services
Feeding twice daily—any combination oat/forage mix hay and our custom blend alfalfa pellets.
Stalls cleaned 6 days a week.
Evening stable check.
Limited trailer parking.
Other Services
Available by private arrangement:
Blanketing.
Medication administration.
Turnouts.
Veterinary & Farrier arrangements.
Holding horse for vet or shoeing appointments.
Outside trainers welcome with proof of insurance.
Dogs allowed only by arrangement with owner.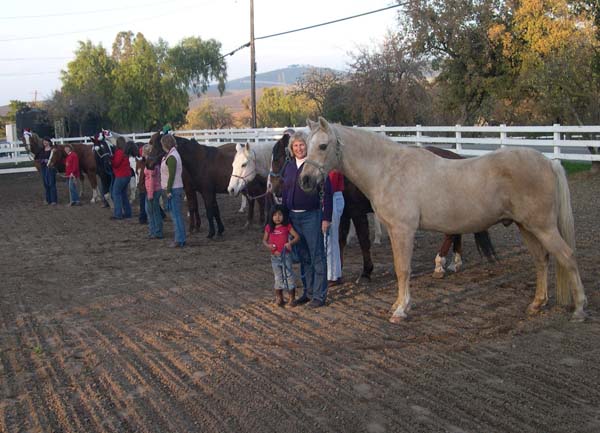 Livermore Livery Stable
9995 Tesla Road
Livermore, CA 94550
925-449-1584
info@livermoreliverystable.net