Facilities
Our goal is to continually improve our facility while maintaining the small, family atmosphere of the barn. We aim to perform some major renovation each year to improve our horse care and the enjoyment of their owners.
Facility
100 x 300 ft lighted Outdoor Arena
100 x 60 ft lighted Indoor Arena with sand & rubber footing
50 ft Round Pen
Wash Rack
3 Turn Outs
Main Barn—12x 12 ft fully matted stalls, 12 x 24 ft paddocks, automatic waterers.
Hill Barn—12 x 12 ft three sided shelters, 12 x 24 ft paddocks, automatic waterers.
Paddocks—36 x 72 ft and 36 x 96 ft paddocks with one sided shelters.
Pasture—approximately 35 acre pasture with shelters, seeded in Forage Mix grass.
Amenities
Knowledgeable on site caretakers 24/7.
Microwave and refrigerator in the Main Barn Tack Room.
Gazebo with picnic tables for hanging out.
Periodic barn gatherings and parties.
Hard plumbed Rest Room.
Semi Annual low cost vaccination clinics.
Hay purchased a year at a time to avoid multiple changes in feed and insure quality hay.
Dogs allowed only by arrangement with owner.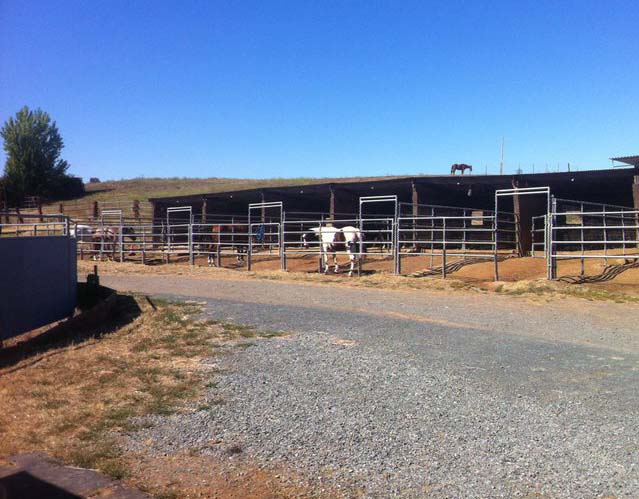 Livermore Livery Stable
9995 Tesla Road
Livermore, CA 94550
925-449-1584
info@livermoreliverystable.net