About Us
My name is Terri Herigstad and I am the Owner/Manager of Livermore Livery Stable. My husband, Paul Marcotte, and I purchased the stable on June 9, 1988. It was the beginning of a wonderful adventure that continues today. We purchased the property to enable me to pursue my hobby of breeding and showing champion Labrador retrievers. It has evolved into an entire ranching lifestyle.
Paul brought his expertise in construction as a General Contractor and property management to the project. Over the years we have continued to improve the facility while maintaining the small, family atmosphere of the barn. Every year we try to perform some major renovation to improve the care of the horses and enjoyment of their owners.
I come from a family background of farming and ranching in eastern Montana. My major for the first two years of college at UC Davis was Animal Science although I graduated with a BS in Biological Science. I then pursued employment as a CA State licensed Veterinary Technician beginning in 1978.
Since moving to Livermore Livery Stable I have devoted myself to learning to care for horses as well as my dogs. Over the years I have aimed my state license mandated Continuing Education towards Equine Management. I maintain subscriptions to all the major equine publications to try to stay abreast of the latest in equine developments.
I have also pursued lessons in dressage but my major riding focus is the trail. Thank goodness our area is blessed with many wonderful trails within a short distance of the ranch! Over the years I have also participated in many natural horsemanship courses.
We look forward to continuing to provide excellent care of horses for many years to come and I value all the friendships I have made over the years through the horses.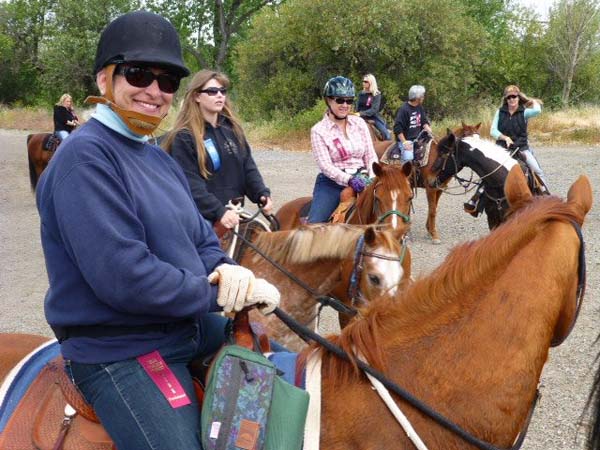 Livermore Livery Stable
9995 Tesla Road
Livermore, CA 94550
925-449-1584
info@livermoreliverystable.net